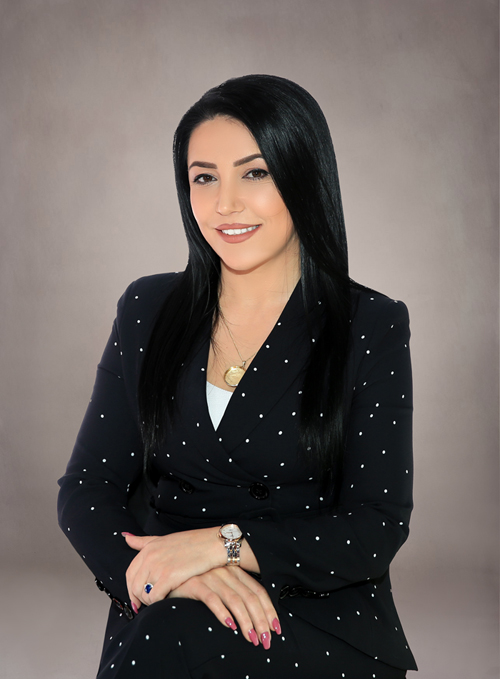 Av. Xh. Nela
Av. Xharije Nela was born in Kukës, on November 2, 1989.
She completed her studies in 2011 and postgraduate studies receiving the title of Master of Science, in Civil Law, in 2013. She successfully completed her studies at the School of Law in 2014 and in the same year she was licensed to receive the title Lawyer from the National Chamber of Advocates Tirana, a profession that she has practiced from 2015.
In 2016 she successfully completed the training and initial vocational training program for mediators, approved by the National Chamber of Mediation and in 2017 she was licensed by the Ministry of Justice as a Mediator. In the practice of this profession, the desire to help the parties with the purpose to facilitate their will for achieving a compromise. In 2019, Av.Nela completed the studies of the second integrated cycle, second Master, Professional Master in Eu Business Law, at the University of Tirana.
During her experience in the field of law and law enforcement, she has defended and represented issues of various types, mostly in the criminal field by providing professional service in each case.
Mrs. Nela, has attended various practices and trainings in the field of law, for which she has been certified by relevant instruments but mostly in the field of children's rights and the implementation of the legislation for this category while holding the position of Trainer in the Project "Rights of Children in conflict with the law and preventive mechanisms in the Albanian society ", with territorial extension, in 2016-2017, the Dutch project realized by the ACLTS Center Tirana.
Also Mrs. Nela has held the position of Coordinator in the Project "Strengthening the Quality and Efficiency of Justice, SEJ-II, on the Evaluation of Courts by users". Joint project of the European Union and the Council of Europe. Realized by ACLT center, Tirana.
"NELA LAW FIRM",placed  in Tirana under the support  of Mrs. XharijeNela, is characterized by professionalism, objectivity, honesty, respect and implementation of rights guaranteed by law. Under the care and dedication of its selected staff, our Firm aims to provide legal advice and specialized services at the highest levels, high ethical and professional in the fields of civil, commercial, criminal, family, administrative, constitutional and property issues. As a successful entrepreneur "NELA Law Firm" has been Certified as the Best Entrepreneur for 2020 by Solvent Rating Shpk.
Dedicated in the field of law and its development, she is the founder of the Association "Justice in Action" (J.I.A), and holds the position of Executive Director. NGO "Justice in Action" (J.I.A), has as its object a series of initiatives, where we can emphasize the development and implementation of law in order to respect and implement the law in the justice system.